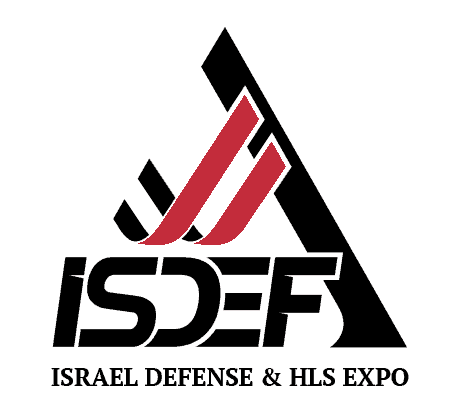 ISDEF 2019 Israel
June 4-6
Tel Aviv Convention Center in Tel Aviv, Israel.
Booth 1108
The 10th edition of ISDEF is it set to be the largest defense, homeland security and cyber exhibition ever held in Israel.
With more than 300 exhibitors from the defense, HLS and cyber sector, 15,000 visitors from more than 90 nations, and 100 high-ranking official delegations from Israel and abroad, the exhibition provides a unique opportunity to interact directly with the Israeli and International Defense, Homeland Security, and Cyber markets on a grand scale.


Special Operations Forces Industry Conference (SOFIC)
May 20-23
Tampa Convention Center in Tampa FL.
The Special Operations Forces Industry Conference (SOFIC) is the premier conference for the SOF community to interact with industry and to collaborate on the challenges, initiatives, and way-ahead in delivering the most cutting-edge capabilities into the hands of SOF operators. SafeShoot is proud to be a part of this year's SOFIC.
~See you there!


IHEA ANNUAL BUSINESS CONFERENCE
May 6-8
Orange Beach, Alabama
2019 IHEA-USA Conference will be in beautiful Orange Beach, Alabama May 6-8th, 2019 at the SpringHill Suites Orange Beach at the Wharf
The International Hunter Education Association (IHEA) – USA is the professional hunter education association affiliated with the Association of Fish and Wildlife Agencies and the 50 state fish and hunter education programs. The programs employ 55,000 instructors, many of whom are volunteers, that teach hunting and shooting safety and responsibilities throughout the United States.


JOIN US FOR THE 148TH NRA ANNUAL MEETINGS & EXHIBITS IN INDIANAPOLIS, INDIANA!
April 26-28
Indiana Convention Center – 100 S Capitol Ave, Indianapolis, IN 46225
"We're coming back to Indy in 2019 with 15 acres of guns and gear, exclusive seminars and luncheons, appearances from top national political leaders and musical superstars – and the chance to rub shoulders with tens of thousands of other Second Amendment patriots."
~See you there!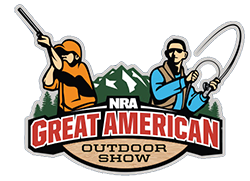 Great American Outdoor Show
Feb. 2-10
The Great American Outdoor Show is a nine-day event celebrating hunting, fishing and outdoor traditions that are treasured by millions of Americans and their families. The show features over 1,100 exhibitors ranging from shooting manufacturers to outfitters to fishing boats and RV's, and archery to art covering 650,000 square feet of exhibit hall space! Not to mention a jam packed schedule including country concerts, fundraising dinners, speaking events, archery competitions, celebrity appearances, seminars, demonstrations and much more!
Come visit us at booth 658 a have the opportunity to be one of the first to take home your own SafeShoot device.


Shot Show 2019
Jan. 22-25
SAFESHOOT will be joining an amazing list of more than 1,600 exhibitors at the 2019 SHOT Show®, January 22–25, at the Sands Expo Center in Las Vegas. The SHOT Show is the world's most comprehensive tradeshow for professionals involved with the shooting sports, hunting and law enforcement industries. It attracts an impressive 64,000 industry professionals from all 50 U.S. states and more than 100 countries.
The SHOT Show is owned by the National Shooting Sports Foundation, and is restricted to the shooting, hunting and outdoor trade professionals and commercial buyers and sellers of military, law enforcement and tactical products and services ONLY.
~See you there!


NASGW
Oct. 16-19
"Our members-only expo is the best way to connect with wholesalers and manufacturers in a business-focused environment.
AT NASGW EXPO YOU CAN…
See the latest in new products and innovations
Meet with the leading manufacturers of products and services in the shooting sports industry
Network with top industry leaders"
~See you there!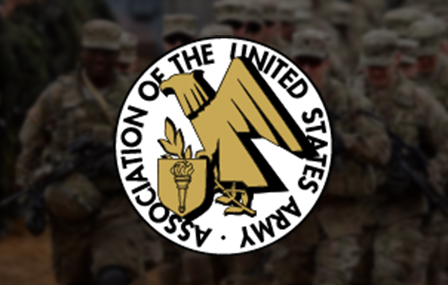 AUSA 2018
Oct. 8-10
"The Association of the United States Army's 2018 Annual Meeting is the largest land power exposition and professional development forum in North America. For more than 30 years, the power of this proven show provides military and industry with access to essential professional development, connection building, and the opportunity to touch and see a large concentration of machinery, tools and technologies up close on the show floor. Within the exhibit hall, you'll find leading manufacturers, solution providers and suppliers to help you discover new resources and gather important insights on the latest equipment, products and materials for your needs."
~See you there!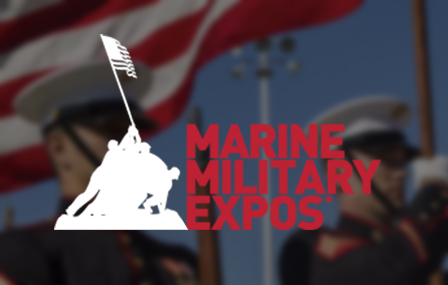 Modern Day Marine
Sep. 25-27
"Modern Day Marine is co-sponsored by Marine Corps Base, Quantico, the Exposition's home base. MCB Quantico, home to the Combat Development Command and the Marine Corps Systems Command, is responsible for setting requirements, developing equipment and systems and purchasing the equipment and systems that the Marine Corps will rely on in the years to come. These vital and unique functions play a large part in positioning Modern Day Marine as the premier military equipment, systems, services and technology exposition."
~Thank you everyone who had a chance to meet and chat with us!