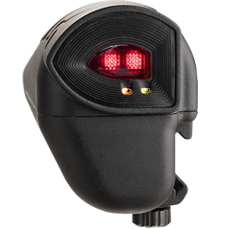 The Shooter device for armed party members easily attaches to most hunting firearms via a picatinny rail. SafeShoot works at a range of up to 1000 yards, day or night, in all weather, with no line of sight needed. Utilizing a combination of radio frequency, MEMS sensors, and GPS, SafeShoot devices in the area form a network to always alert you if someone with a device is unsafely down range, even if they are not in your hunting party. SafeShoot provides an auditory and visual alarm to increase situational awareness without interfering with your weapon or firing system.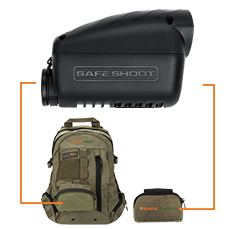 Hunting companions wear the Non-Shooter Defender device via a SafeShoot backpack or pouch. The system constantly broadcasts a signal to all Shooter devices in the area, alerting armed party members that friendlies are in the line of fire without disturbing the wearer. The SafeShoot Non-Shooter defender works as a part of the SafeShoot system in conjunction with Shooter devices that armed party members have attached to their weapons.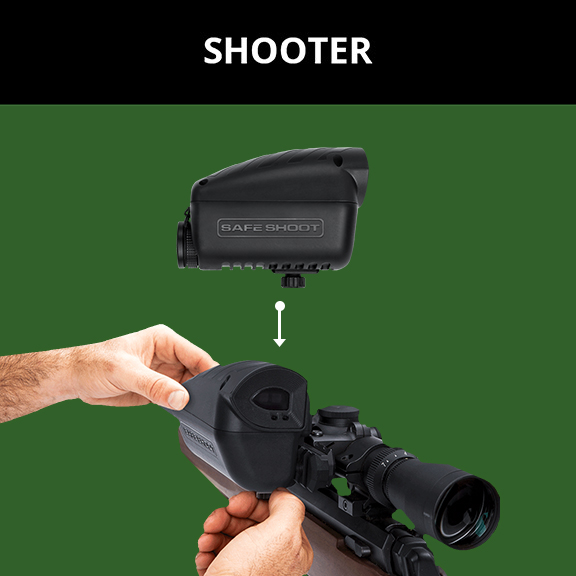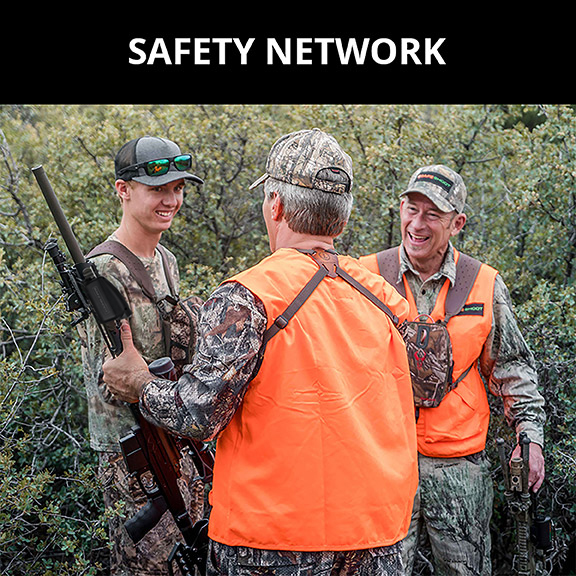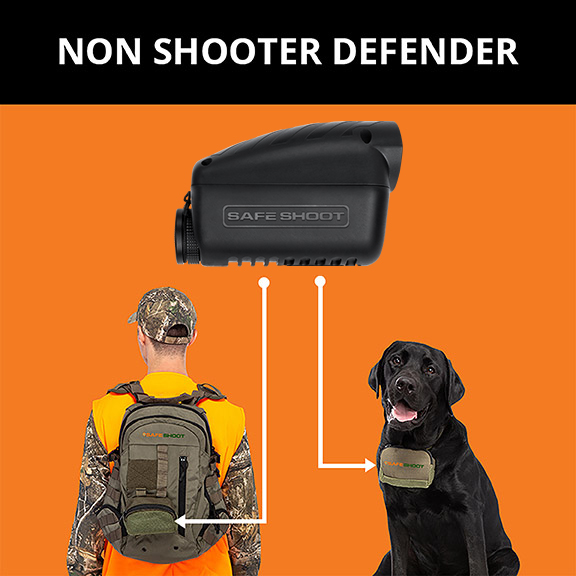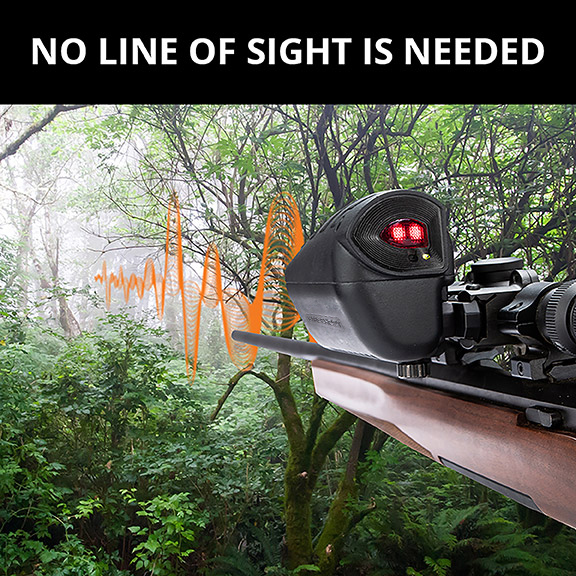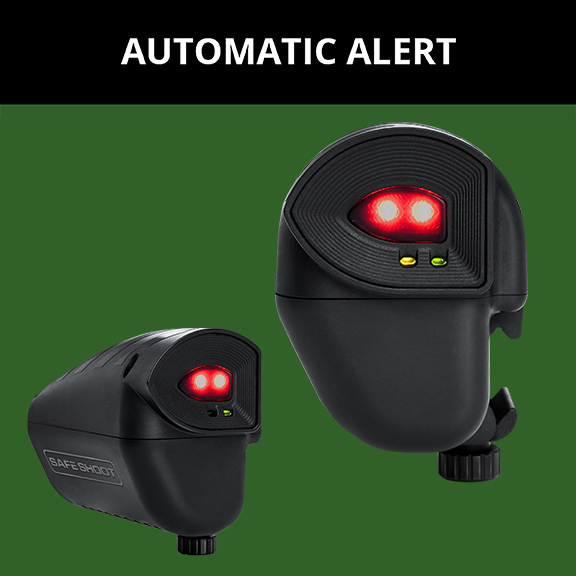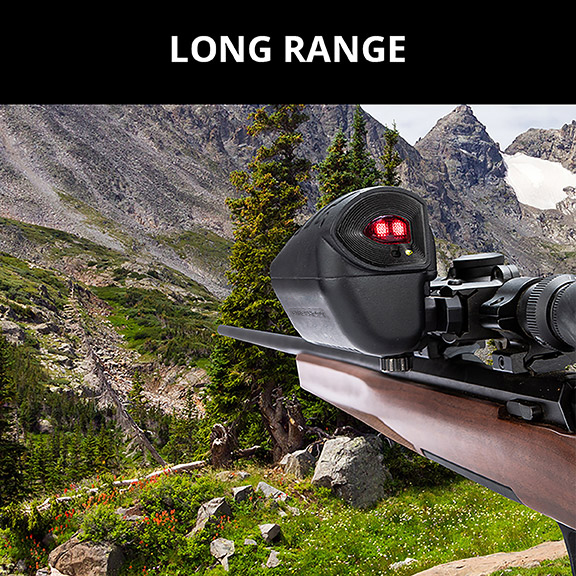 Provides system's position by receiving information from GPS satellites.


An array of MEMS sensors is used to measure the barrel direction of the different devices.


All devices in the group share information using RF communication.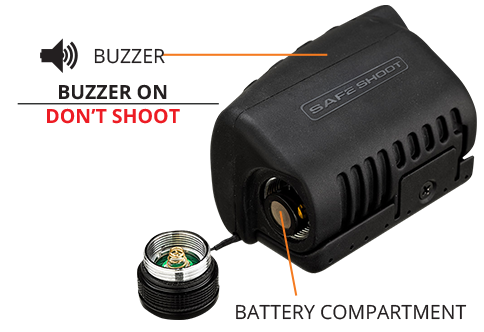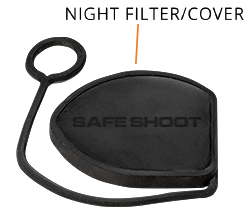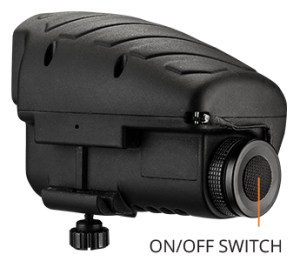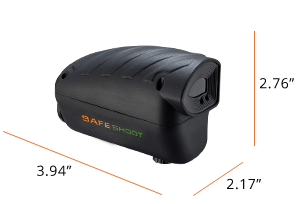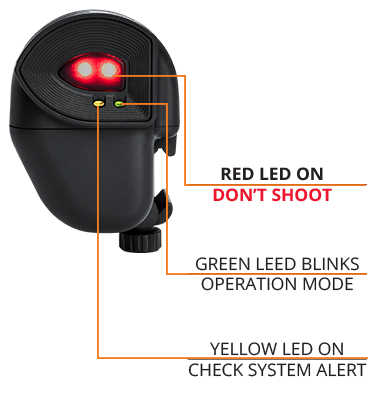 SENSORS
DYNAMIC CALIBRATION
HIGHLY ACCURATE
LONG RANGE
BATTERY
TYPE: 2X CR123
BATTERY LIFE: UP TO 30 HOURS
INPUT VOLTAGE: 3.6-6.0 VOLTS
DIMENSIONS AND WEIGHT
PHYSICAL DIMENSIONS: L3.94″ X H2.76″ X W2.17″
WEIGHT: 6.1 OZ / 172.93