By Conrad Evarts
Most big game hunting seasons are closed right now. So, what's a hunter to do to improve her or his skills?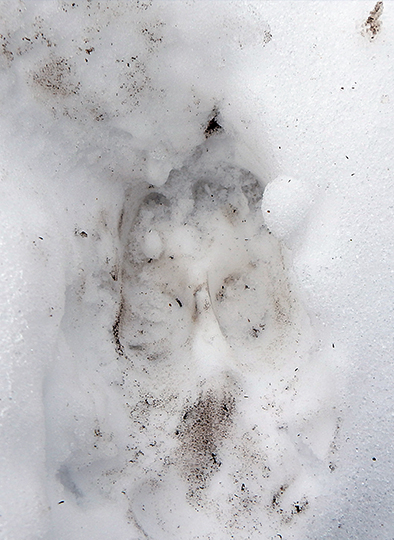 Try tracking. With rain and snow coming down across much of the country tracks are covered and renewed much more often than in the dry season. The tracks you find will be fresher and clearer. Most of us only bother to track during hunting season when the pressure is on but if you've ever watched a truly amazing tracker it's part instinct but mostly practice.
In addition to the clarity of the tracks in winter, it is also easier to practice because it is low stakes. It is just fun and a relaxed mind retains information more readily. We're all born hunters and while there is lots to read on this subject most of the knowledge was passed down from your ancestors to you and is already part of your instincts. Pay attention to the depth of the track relative to its size, the distance between tracks, is the animal calmly walking or did it burst into motion due to scent or sound?
Get out and see what kind of stories you can uncover. It may be a set of mouse tracks that disappear when it encounters the unmistakable sweep of a red tailed hawks wings in the snow. It might be the comedic scramble of a fox slipping and sliding across a frozen pond. It could even be a deer popping up and making eye contact after you follow its tracks to its bed. No matter what you track, the time spent will be more interesting than what's on TV and will make you a better hunter.