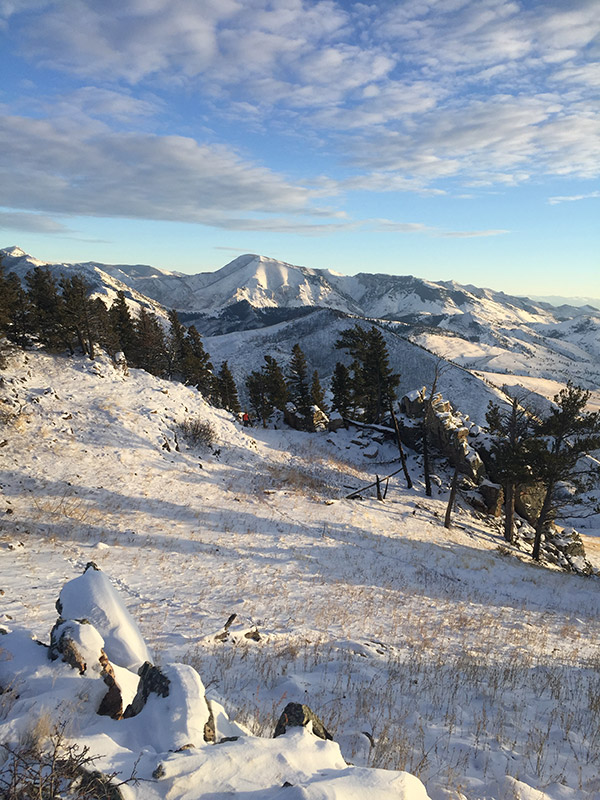 By: Conrad Evarts
Hunting solo in big country can be a journey from solitude to loneliness and back again. A day tucked in on a high ridge by a fire can be the best for quiet introspection and relaxing solitude while the hunter waits for the evening hunt.
This solitude can be followed by loneliness if the kill shot comes minutes before the end of shooting light.  The wind and snow pick up and the realization that the next couple hours will be spent alone in the dark with only lurking bears for company while the skinning, quartering and deboning take place. This process can be remarkably lonely with a strong yearning for a companion to watch for bears and help carry the load. The loneliness intensifies as the exhausted climb down the mountain proceeds with only a tiny headlamp to guide the hunter home.
The welcome sight of the wall tent or the camper means being welcomed deeper into the fellowship of good hunters who know the feeling of forcing exhausted legs to carry on and the smell of blood on their hands. It is the most ancient fellowship known to humans. It is who we were, who we are and hopefully always will be. Everything else is just distraction.