It seems that the non-hunting public believes that the premises of hunting are to use a weapon and fulfill some inner need to kill.  Not to say that we take pulling the trigger lightly. But most hunts are about the relationships made, experiences gained and the memories lived.
One of the ways to make all of these things happen is to hunt new territory. It doesn't matter if you are just hunting the other side of your hunting unit, the other side of the county, the other side of the state or another state altogether. Hunting new territory to me is what the sport is all about. There is nothing like hunting a new or foreign territory that you haven't had the opportunity to experience.
Hunting new territory usually means using different methods or pursuing a different animal. It also means exploring and scouting land that you have never stepped foot on. There is something about the exploration part of it that just makes it exciting. I think it is the unknown and the challenge that captures so many of us sportsmen to chase our dreams.
In my hunting career I have been lucky enough to hunt in three different states chasing or pursuing three different animals in three entirely different terrains or environments. In my home state of North Dakota, I usually hunt in the southeastern part of the state chasing whitetail deer or turkeys that congregate in tree rows and river bottoms amongst sections of cropland. Hunting familiar territory is good and bad. It's good in that you are familiar with the lay of the land and you know what the animals or you think you know what the animals are going to do.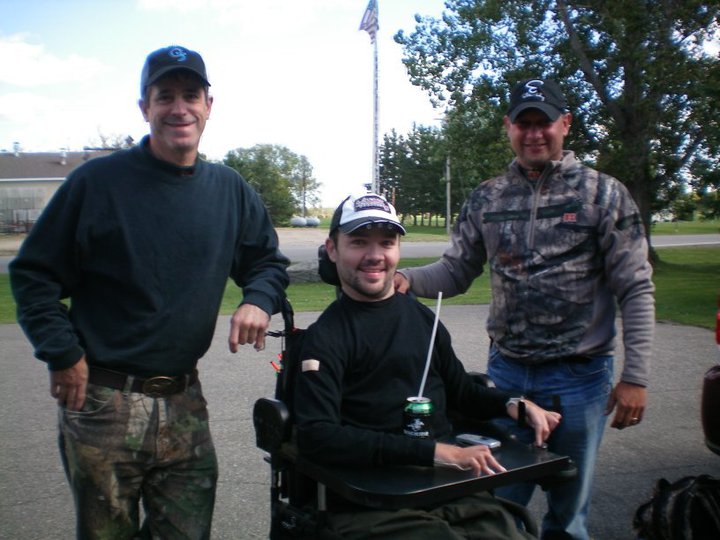 "Hunting new territory to me is what the sport is all about"
But this is also bad because I believe it makes you stagnant and complacent. So when I get the opportunity to hunt a different unit or different state I jump on it. This isn't always possible for everyone for many different reasons, but if you ever get the chance to hunt new territory I would recommend it.
The first time I ever hunted out of my element was in 2009 when I went with a group of friends to western North Dakota to hunt pronghorn with our bows. This was the first time for me ever hunting west of my home units and seeking pronghorn. I was unsuccessful during this hunt but the experiences and the memories are etched in my brain. Hunting in a pop-up blind next to huge buttes watching pronghorn delude me was awesome. I am hoping next year I will have enough points to draw a North Dakota pronghorn tag. I can't get enough of the terrain of the western part of the state. Just seeing the sites is worth it to me.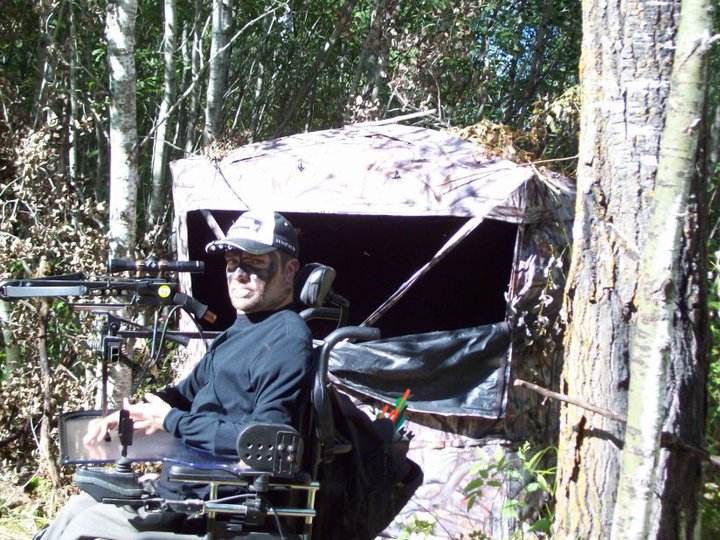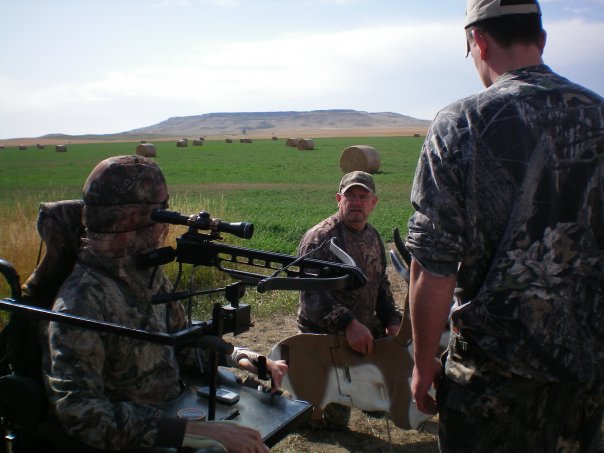 In 2010, I was lucky enough to draw a Minnesota bear tag. I had always wanted to hunt northern Minnesota surrounded by the tall pines waiting for a big old Bruin to walk by. There is something eerily satisfying about sitting in a pop-up blind not being able to see more than 20 yards in any direction waiting for a bear that could be not so friendly. I hunted seven days that fall with my crossbow and never saw a bear while I was hunting. Two bears were brought into camp while I was there and that was worth it to me. Celebrating other hunter's success is just as much a part of it as anything. The black bear is still on my bucket list.
I will be back.
2013 brought me to Wyoming chasing pronghorn around the town of Douglas with my .243 Remington Model 7400. This truly was a life changing event for me… And it really has nothing to do with the hunt. It has more to do with meeting and getting to know the guides and hunters that took part in the Helluva Hunt that year. That year I was selected for Helluva Hunt's annual rifle pronghorn hunt for disabled hunters. The outpouring of generosity and just pure welcoming from that community for those five days was unbelievable. The actual hunt took under 45 minutes if I recall correctly. But again the memories will last a lifetime. The road trip there and back was also memorable. Driving through the South Dakota Black Hills and the wide open spaces of Wyoming brings you back in time.
For hunting new territory in the future I am planning and purchasing points for South Dakota pronghorn and mule deer, hope to hunt mule deer and elk in Montana and would love to go back to northern Minnesota to fill a bear tag.
As you can see, it won't matter if I actually take an animal or not, it is about the experiences while hunting and the memories made while chasing our dreams. The actual taking of the animal if we are lucky, is just a small part of the overall experience that keeps us sportsmen pursuing our passion.